Urban Terror
Important info for server admins (update)
in
Urban Terror
- posted
Thursday, 29 January 2009
by
FrozenSand
An exploit related to the Urban Terror voting system is currently being used in the wild.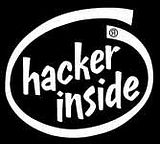 We are looking into getting this problem fixed.
Untill a fix is released, the only thing you can do is to turn off voting: g_allowvote 0.
Update for linux servers:
If you replace your current server executable with
this one
, the exploit should be fixed. This executable was created by woekele and does not change anything else in the code.
Frozen Sand
Urban Terror
Community news