Urban Terror
Welcome Frankie V
in
Urban Terror
- posted
Wednesday, 17 June 2009
by
FrozenSand
FrozenSand is very happy to announce that an animator named Frankie V has joined the dev team. He has a solid background in game animation and is currently working on the player animations. This is very exciting news and means we can do some of the things we've been wanting to do for a very long time. Welcome Frankie V.
Important info for server admins (update)
in
Urban Terror
- posted
Thursday, 29 January 2009
by
FrozenSand
An exploit related to the Urban Terror voting system is currently being used in the wild.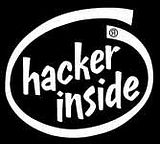 We are looking into getting this problem fixed.
Untill a fix is released, the only thing you can do is to turn off voting: g_allowvote 0.
Update for linux servers:
If you replace your current server executable with
this one
, the exploit should be fixed. This executable was created by woekele and does not change anything else in the code.
Two new members in Frozen Sand Development Team
in
Urban Terror
- posted
Monday, 11 August 2008
by
FrozenSand
We're proud to announce that the Frozen Sand Development Team has two excellent new members:
$Null and Sinni. Both were interviewed for the occasion :)
Forum thread
here
Click 'Read the rest ...' to read the interviews!
Creating your custom funstuff
in
Urban Terror
- posted
Friday, 01 August 2008
by
FrozenSand
BladeKiller has put together a zip file to assist the community make funstuff. The zip file contains the player model head scenes set up for funstuff and the uvw unwrap for skinning. Instructions for making the models is included. You can download the funstuff_heads.zip
here
.
Help wanted!
in
Urban Terror
- posted
Thursday, 05 June 2008
by
FrozenSand
We currently have an exciting new project on the table. We need a skilled character and weapon animator to help us realising this project.

So, if you got what it takes, please contact us. We'd love your help and would love to see your stuff.

We can be contacted through IRC (#urbanterror on ETG) or through a private message in the forums. Send it to BladeKiller or TwentySeven..

PS: Do you know someone awsome at animating? Please, go ahead and recruit them for us!
4.1 Released!
in
Urban Terror
- posted
Saturday, 22 December 2007
by
FrozenSand
4.1 is available for download!
Urban Terror 4.1 should be installed to a
different
location than Urban Terror 4.0. It is advised to uninstall (Start-ControlPanel-AddRemovePrograms) version 4.0 and your old ioUrbanTerror before installing 4.1. If you want, you can backup your 4.0 configs/screenshots/maps and copy them to your 4.1 after the install.
Urban Terror 4.1 can run on Quake 3 Arena or on the free ioUrbanTerror. The .zip and the .exe installer have exactly the same files in them and both include ioUrbanTerror, so you only need to get 1 installer. There's only FULL packages, no upgrades. The installers are about 700MB. Discuss 4.1 in our forums
here
.
If you get an
"invalid game folder"
message, first check if you are on 4.1. In the right bottom on the main menu you can see if it says 4.0 or 4.1. If you are indeed running 4.1 and still get this message, the server you are trying to connect to is running 4.0. Just try other servers untill you find one that is 4.1.
The
.exe
installer for windows users (if you use Vista, you might want to install to another location than 'Program Files'):
The
.zip
installer for mac and linux users :
Just unzip the zip and make a shortcut to the ioUrbanTerror executable.
Mac executable: ioUrbanTerror.app
Linux 32bits executable: ioUrbanTerror.i386
Linux 64bits executable: ioUrbanTerror.x86_64
In linux, you need to make it executable first: right click it, properties and tick the 'allow execution' box.
Torrents (please seed back!):
ZIP:
http://www.mininova.org/tor/1060264
MD5's:
f5e58eb0b88b4c9d602b2fd5b03cb5d8 *UrbanTerror_41_FULL.exe
1370306ea236f65f595e7ca70765e469 *UrbanTerror_41_FULL.zip
I would like to thank the following people for making 4.1 possible:
TwentySeven and BladeKiller, great work!
Rest of dev team: dito!
QA Team: pwn!
File hosters: n1!
3rd party mappers: GG!
People from ioq3 helping out: superb!
Wolfseye's box art: zomg frikandel!
And of course, the community: ROFLCOPTER!
Merry Christmas and a happy New Year!
Christmas is coming early this year...
in
Urban Terror
- posted
Wednesday, 19 December 2007
by
FrozenSand
No, Urban Terror is not going retail, but we ARE releasing Urban Terror 4.1 on Saturday, December 22nd.
This release will feature stuff like:
- Working IP ban system
- Duplicate name protection (the trade of is that you can't use spaces in your name anymore though)
- Removal of white skins
- New/updated maps
- Updated UI and default settings
- /rcon players command, returning map/score and per player: name, team, score, ping, IP
- No votes within first 60 seconds of a map
Bug fixes, like:
- Fixed hit bug when crouching and moving
- Several spawn locations fixed
- Negev reload exploit fixed
- Power slide physics exploit fixed
-TDM scoreboard not updating fixed
- in-game browser now remembers your sorting preferences
- Short names won't mess up the healtbar anymore
- A problem with blood (fps bug?) fixed
And some tweaks to weapon balance:
- sr8 gets 5 bullets again, but unzooms when getting hit with 15% damage
- spas does less damage and knockback when getting hit by it is lower
- ump does more damage
- psg back to 8 bullets and chest hits bleed out
This will be a big download.
There will only be full installers, no update packages
. You can copy over your old config file afterwards.
Together with the changes to ioUrbanTerror posted earlier, we hope this will become the best and most solid version to date.
Discuss it here.
The release time should be around 23.00 CET (GMT+1). That's somewhere around 14.00 (2PM) PST or 17.00 (5PM) EST.
We wish you happy holidays and a great new year!
Greetings,
The Frozen Sand Development Team
PS: Tnx
Wolfseye
, for the great Urban Terror box art!
FrozenSand Urban Terror Tree Models
in
Urban Terror
- posted
Thursday, 15 November 2007
by
FrozenSand
This is a news post aimed at mappers.
Ever wonder where the trees in Casa, Thingley and other official 4.0 levels came from? They were made by TwentySeven, BladeKiller and RabidCow, but the models were not included in 4.0 to save file size. FrozenSand has now made these models available to all community level designers. They come in 4 versions; bare, green, orange or gold leaves.
Download it
here
or
here
.
The Urban Terror def file is now also available
here
by the way.
ut4_suburbs: coming to you in 4.1.
in
Urban Terror
- posted
Saturday, 07 July 2007
by
FrozenSand
Do you like maps with vertical play and roof access? Well, you're in luck! Terror in the Suburbs by ShminkyBoy is an open- air, vertical play map that is slated for release with the upcoming 4.1 update for Urban Terror. It supports Team Survivor, Team Deathmatch, Capture and Hold, Bomb Mode, Follow the Leader, Capture the Flag, and Free for All. Here's some screenshots:



PS: We don't know when 4.1 will be released yet, could be soon, could be late (sorry).
UrbanTerror 4.0 Released!
in
Urban Terror
- posted
Monday, 02 April 2007
by
FrozenSand
Urban Terror files have been released!
Win98/Me/2000 & Linux users: also read the article below!
If you have Quake 3 Arena already installed
:
Download and run the Urban Terror installer.
If you don't have Q3A
:
Download and run the ioUrbanTerror installer and then the Urban Terror Installer.
Both the ioUrbanTerror and Urban Terror installers come in a .zip and a .exe format. The .exe files are recommended for windows users. Linux/mac users should use the .zip files. The .exe files and .zip files contain exactly the same data, the .exe files just makes installing easier. Win2K/WinME/Win98/Linux users also need updated BattlEye files if they use ioUrbanTerror, check the article below this one.
More information:
here
.
Installers:
Urban Terror and ioUrbanTerror are seperate downloads. Urban Terror can run on Q3A or on ioUrbanTerror.
ioUrbanTerror
(1-6MB):
MD5
Urban Terror
(550MB):
MD5
Problems?
4.0 FAQ
Install guide
Other questions can be asked in the
forums
.
Don't use old config files!
Q3A users: Don't start UrT through the Q3A mod menu. Use a proper shortcut (see bottom of the
4.0 FAQ
).
Have fun!
Frozen Sand
Urban Terror
Community news