Urban Terror
A New Shotty
Tom Gets Some New Moves
in
Urban Terror
- posted
Wednesday, 01 July 2009
by
FrozenSand
New Weapon - FN P90
in
Urban Terror
- posted
Wednesday, 01 July 2009
by
FrozenSand
New Map from NulL
in
Urban Terror
- posted
Saturday, 27 June 2009
by
FrozenSand
Announcing Bohemia! FrozenSand's most recent addition to Urbanterror's first party map list. Bohemia places the player in the midst of a somewhat unconventional city scape, tall buildings arc over the players as they run through the city's narrow streets and interlocking courtyards.

The map comfortably fits all of Urbanterror's main game modes and has been fully kitted out to work with the new render engine from TwentySeven. We hope you enjoy playing it as much as we do, when you get you mittens on it in the upcoming release.


Three New Dev Team Members
FrozenSand would like you all to welcome Kalish, Raider and seti to the dev team. They will be working on adding an anticheat system to Urban Terror. This is an exciting development for the game and should make your playing experience much more enjoyable.


Welcome Frankie V
in
Urban Terror
- posted
Wednesday, 17 June 2009
by
FrozenSand
FrozenSand is very happy to announce that an animator named Frankie V has joined the dev team. He has a solid background in game animation and is currently working on the player animations. This is very exciting news and means we can do some of the things we've been wanting to do for a very long time. Welcome Frankie V.
Important info for server admins (update)
in
Urban Terror
- posted
Thursday, 29 January 2009
by
FrozenSand
An exploit related to the Urban Terror voting system is currently being used in the wild.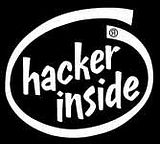 We are looking into getting this problem fixed.
Untill a fix is released, the only thing you can do is to turn off voting: g_allowvote 0.
Update for linux servers:
If you replace your current server executable with
this one
, the exploit should be fixed. This executable was created by woekele and does not change anything else in the code.
Two new members in Frozen Sand Development Team
in
Urban Terror
- posted
Monday, 11 August 2008
by
FrozenSand
We're proud to announce that the Frozen Sand Development Team has two excellent new members:
$Null and Sinni. Both were interviewed for the occasion :)
Forum thread
here
Click 'Read the rest ...' to read the interviews!
Creating your custom funstuff
in
Urban Terror
- posted
Friday, 01 August 2008
by
FrozenSand
BladeKiller has put together a zip file to assist the community make funstuff. The zip file contains the player model head scenes set up for funstuff and the uvw unwrap for skinning. Instructions for making the models is included. You can download the funstuff_heads.zip
here
.
Help wanted!
in
Urban Terror
- posted
Thursday, 05 June 2008
by
FrozenSand
We currently have an exciting new project on the table. We need a skilled character and weapon animator to help us realising this project.

So, if you got what it takes, please contact us. We'd love your help and would love to see your stuff.

We can be contacted through IRC (#urbanterror on ETG) or through a private message in the forums. Send it to BladeKiller or TwentySeven..

PS: Do you know someone awsome at animating? Please, go ahead and recruit them for us!
Frozen Sand
Urban Terror
Community news