Urban Terror
Scoping Animation
in
Urban Terror
- posted
Thursday, 03 September 2009
by
FrozenSand
Frankie_V has done a follow-up video explaining his plans for the 3rd person scoping animation. You can view it
here
.
A Little Talk About the Animations
in
Urban Terror
- posted
Wednesday, 26 August 2009
by
FrozenSand
Frankie_V has done an animation explaining a bit about what is involved with making animations for Urban Terror. It was sampled at 15 fps and the 90 fps is caused by the recording and not the new animations.

Enjoy the video at http://www.youtube.com/watch?v=2f06m9RWm-Q


Larger Player Model Heads
Some of you have been speculating in the forums on the difference the slightly larger head will make to headshots. Here is a shot of the model with the 4.1 funstuff on it. You can not see the difference the larger head makes. I checked all of the FS created funstuff for the female model and it all fits the larger head so the difference is very slight. The head was increased slightly in size for visuals only since it was a bit out of scale. The hitmesh has not changed so it will not be an easier target.
A New Shotty
Tom Gets Some New Moves
in
Urban Terror
- posted
Wednesday, 01 July 2009
by
FrozenSand
New Weapon - FN P90
in
Urban Terror
- posted
Wednesday, 01 July 2009
by
FrozenSand
New Map from NulL
in
Urban Terror
- posted
Saturday, 27 June 2009
by
FrozenSand
Announcing Bohemia! FrozenSand's most recent addition to Urbanterror's first party map list. Bohemia places the player in the midst of a somewhat unconventional city scape, tall buildings arc over the players as they run through the city's narrow streets and interlocking courtyards.

The map comfortably fits all of Urbanterror's main game modes and has been fully kitted out to work with the new render engine from TwentySeven. We hope you enjoy playing it as much as we do, when you get you mittens on it in the upcoming release.


Three New Dev Team Members
FrozenSand would like you all to welcome Kalish, Raider and seti to the dev team. They will be working on adding an anticheat system to Urban Terror. This is an exciting development for the game and should make your playing experience much more enjoyable.


Welcome Frankie V
in
Urban Terror
- posted
Wednesday, 17 June 2009
by
FrozenSand
FrozenSand is very happy to announce that an animator named Frankie V has joined the dev team. He has a solid background in game animation and is currently working on the player animations. This is very exciting news and means we can do some of the things we've been wanting to do for a very long time. Welcome Frankie V.
Important info for server admins (update)
in
Urban Terror
- posted
Thursday, 29 January 2009
by
FrozenSand
An exploit related to the Urban Terror voting system is currently being used in the wild.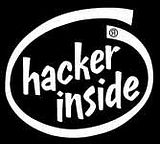 We are looking into getting this problem fixed.
Untill a fix is released, the only thing you can do is to turn off voting: g_allowvote 0.
Update for linux servers:
If you replace your current server executable with
this one
, the exploit should be fixed. This executable was created by woekele and does not change anything else in the code.
Frozen Sand
Urban Terror
Community news